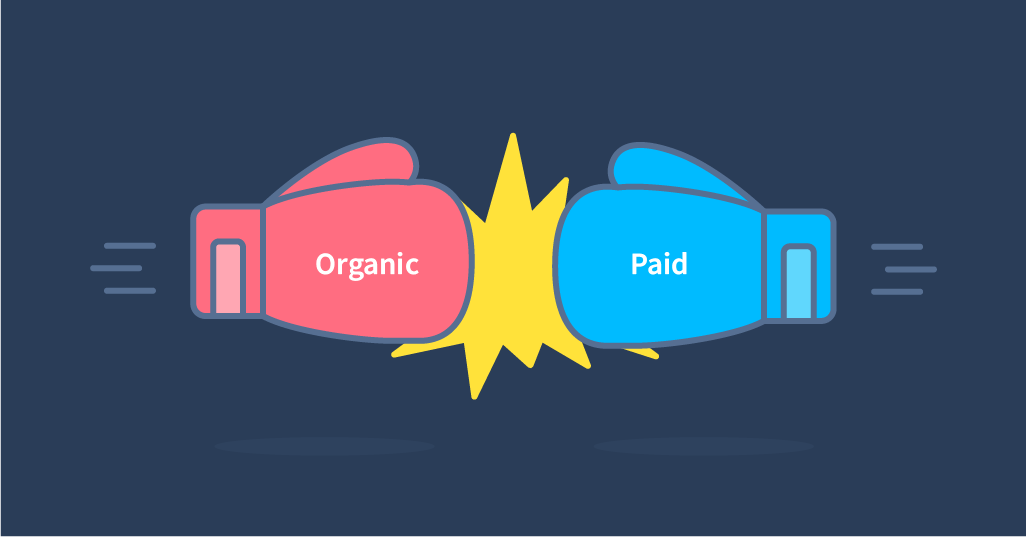 If you do not work in digital marketing, you probably don't understand the difference between organic and paid social. If you run a business, you may understand the difference between the two however, you are unsure which of the two you should implement in your marketing strategy, if not both. In this article, we will look at the difference between the two and decide which one is best for your company.
What Is Organic Social?
This is essentially just posting on your social media pages for free, without paying any startup fees or posting fees. Due to algorithm updates, organic social media marketing is not as effective as it once was. Nonetheless, it is still a fantastic marketing strategy that should be used in 2022.
When publishing your organic social posts, you will reach out to the following people.
A percentage of your followers, usually around 10-15% of your follower base. This number has dropped dramatically over the last ten years.
People who follow your followers if your followers share your post.
Those who follow the hashtags in your social posts
The reason why organic social media is used today is that it is a way to communicate your brand to the audience. Another reason a business will use social media is to connect with customers by responding to their replies on your social posts. Another positive of organic social is that you can showcase new collections such as women's tracksuits to your followers, alerting them that there will be new releases on their way.
What Is Paid Social?
You guessed it right, paid social is another term for advertising. This is when your company will pay fees to Facebook, Instagram, YouTube and other social media platforms to advertise. The reason why a company will do this is that they want to reach a new audience, an audience that shares similar interests to their brand but has not recently come across it.
Audiences with these platforms are great as you are reaching audiences that have similar interests to yours. For example, if you are an organic fashion brand that specialises in women's organic t-shirts, you will want to reach out to people that follow other sustainable fashion brands.
This is where a bit of market research comes into it as well. You will need to look for other organic fashion brands that specialise in women's clothing. Ideally, you need to find the best in the business as these are likely to have an audience. You can also advertise to those that follow sustainable pages or groups, depending on if they have an audience. There are so many different ways to reach out to your new potential audience.
To Conclude
Organic social media and paid social have their benefits and their negatives. If you wish for your company to be successful with both, we would recommend you try both methods together. As mentioned earlier, organic social is a great way of communicating your brand. Paid social is a great way to attract new customers to your business and hopefully buy a product.